In Memoriam: Kathy Talley
Of all the people who pass through our lives, only a few leave impressions that impact us for a lifetime.  Kathy Talley was one of those rare few. In the 17 years she served City Gates Ministries, she recorded a legacy that is celebrated in heaven as deserving a "Well done thou good and faithful servant" from our Lord and God.  Kathy will always be known as the lady who put CGM on the map.  She flat out loved us all, gave us her undivided attention, served and prayed with passion, especially for those who needed it the most.  She could put a smile on one's face simply by handing out cookies at Safeway or delivering food to a hungry family,  hugging a stranger on the street or giving a word of encouragement and prayer.  If there was any way of making life easier for another person, Kathy went out of her way and used her own resources and her network of influence to make sure that person's needs were met.
She taught me that every person who comes into your life is a divine appointment sent there by God and has significance and purpose, whether passing through for a minute or spending years together building ministry.  And that we should do our best to leave an impression at that moment that will last forever in heaven.  Thank you, Kathy.  Your service to God and to those you so graciously touched will never be forgotten.  Least of all by me.
---
One story that really touched my heart for the speed with which life turned around for him was about Raul.  I met him at Street Lights in July.  He had come from Colorado expecting to move in with an old friend but when he found that meth addiction had taken over his friend's life, he didn't want any part of it.  So Raul chose to leave that situation and he became homeless.  Per our procedure for mentoring, we met with Raul, did an evaluation and assessed his situation.  That enabled us to put together a resume', get him a phone, clean clothes and a tent.  We then set to work advocating for him.  He was introduced to New Horizons Church where he still attends regularly.  Raul was not able to find work immediately and life on the street was not something he'd ever expected to experience.  He continued looking for work.
In August Raul got his break.  We received a call from a friend who was looking for laborers on a construction site.  Raul was hired and began working three weeks later.  Last week Raul moved out of the danger of homelessness into a beautiful home where he is renting a room. There is still another room in this home if you know of someone who needs a home and can pay a little rent.
---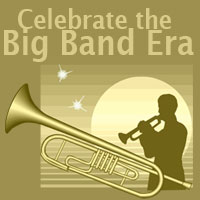 Plans are in full swing for our Annual Fall Auction and Dinner fundraiser onNovember 3rd.  This year promises to offer another fun filled way to support City Gates Ministries.  We look forward to excitement and bargains galore in our silent and live auctions and raffles.  Proceeds from this auction fund many of our client services during the year.  Tickets can be purchased online at our website or through me.  If you purchase before October 13, tickets will be $20.00. After that they will sell for $25.00.  We will continue to receive donated items or services up til the middle of October.  And we still need volunteers.  Please call us if you want to get involved – 360-705-0291.
May the God of all creation, give you creative ideas on how to serve Him by serving others.  God bless you  for all you do for CGM.


Phil Prietto
President