July Update From The Streets
Dear Partners,
Do not conform any longer to the pattern of this world; but be transformed (changed) by the renewing of your mind.  Then you will be able to test and approve what God's will is—his good, pleasing and perfect will."  NIV 
We cannot be one with Christ without allowing ourselves to be changed into his image.
Jody and Martie Hammons faced a 14-year IV meth addiction that spiraled into a lifestyle of legal battles, broken relationships, joblessness, homelessness and lost hope leading only to the next high.  Jody had just done four years in prison for possession and intent to sell.  Martie, now divorced, was fighting an ex-husband who wanted her to relinquish full rights to her children knowing she was in no condition to care for them.  "I wished my kids had been enough motivation to stay off drugs," said Martie, "but nothing worked for me.  It was terrible that my addictions were separating me from the ones I loved most."
They left Arizona hoping for a new start in Olympia where they sought refuge in the Salvation Army.  They were lost and confused.  Jody couldn't hold a job and Martie was kicked out of drug court and relapsed while on work release.
It was 2005 and little did they suspect that their life would take a radical turn. While wandering the streets, with nothing but the clothes on their backs, they stumbled upon a group praying and giving out supplies to needy people.  "We received supplies but more than that, we received such a sense of hope as if these people (it was City Gates) had known us all along and were there just to encourage us," said Jody, "We made friends that day that believed in our destiny."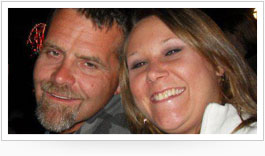 Jody and Martie met weekly with the CGM mentoring team and began a relationship and a process that would help them begin to recover from the addictions that had separated them from God and their families for over 14 years.  And they began a new relationship that centered on Jesus Christ.
CGM introduced them to Capitol Christian Center and Celebrate Recovery.  Within three months they became members, rededicated their lives to Christ and were baptized.  God began showing them things that would change their lives forever.  Jody completed drug court which gave him a foundation to live by and he has held a job ever since.  Today he is a foreman for Madsen Roofing.  Martie is a professional pet groomer working at classy Canine while she completes a college degree to become a vet's assistant.
They were married in 2009 and, as God would have it, it's not uncommon to see their entire extended family taking up a whole row at church on Sunday.  Martie shares new relationships with her kids and believes she will receive full custody.  "It was surrendering to God that got me clean," said Martie.
Their story doesn't end there.
Jody and Martie needed housing.  An old run down mobile home was donated to City Gates Ministries and we saw it as a ministry potential to bring people together to help a family in need.  When it was offered it to them.  Jody said it looked like an impossible wreck and asked, "Pastor Phil, what are you getting me into?"  Ever the optimist, I replied, "Look at the mobile home as a reflection of what the restoration of your life has been.  Look at the home, not for what it is but for what it can become." So the work began.
Jo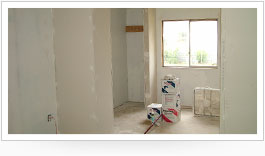 dy and Martie have worked hard together with a bunch of people who are volunteering their resources and time to restore what seemed to be an impossible wreck into a home they can call their own.  Life is what you make of it.  It does not always go as planned and there are usually bumps along the way.  But with God and the support of others we can turn the broken past into a transformed life that displays the "good, pleasing and perfect will of God."
Special thanks go to the church members of Sojourn Community Church, Faith Assembly, Calvary Chapel of Olympia, Capital Christian Center, and New Horizons, Lakeside worship Center, and Mountain View for all of the fellowship, time and resources you have donated making this project possible.
Still work to be done so let's keep the momentum going! You can help us make this possible by calling me at 360-359-1999.
Gods Blessings…